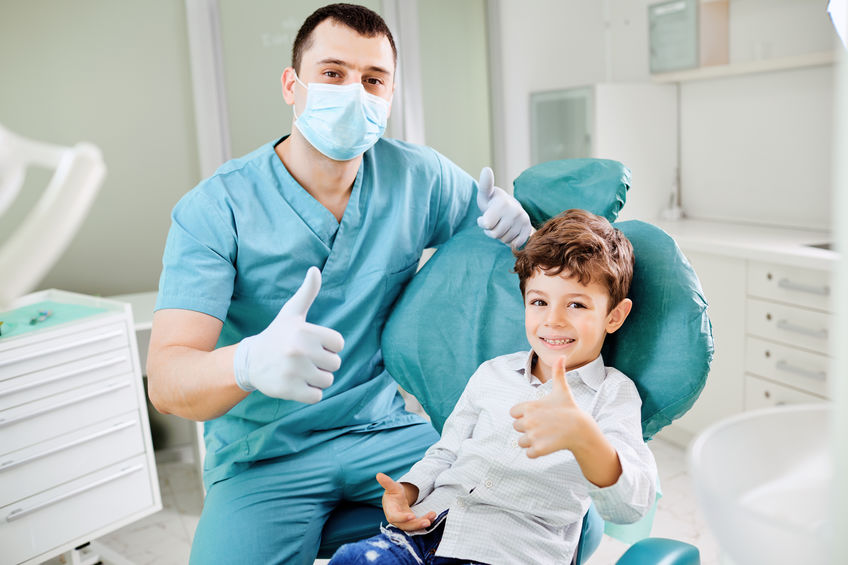 When it comes to our kids, we want the very best for them in all areas of their life. We will do whatever it takes to ensure they have everything they need and are set up for a happy and healthy future.
One way to ensure this is by making their dental health a priority.
Whether it be teaching them proper at-home dental care or finding them a trustworthy dentist, making their teeth a priority in their formative years can go a long way in preventing problems down the road.
In this blog, we will discuss a few tips that will not only give your child a healthy smile for years to come, but a positive overall feeling about their oral health.
Get your child to the dentist early
If you are a parent who obsesses about your child's health, you are probably wondering what the appropriate age is for a child's first dental visit. The short answer is it depends.
Most dentists agree that a child should visit a dental office by the time they turn 1, or within six months of the appearance of their first tooth.
You may be wondering why there is a need for this, but early dental visits can impact your child's overall dental health for years to come and can offer you important information on baby bottle tooth decay, infant feeding practices, pacifier habits, finger-sucking habits, and more that play a role in your child's dental health.
Establish positive thoughts about the dentist with your child
One thing we see a lot of in the dental world is children who are nervous or scared about coming to the dentist. While we certainly understand many children are anxious about interacting with other adults, you can calm their nerves by reassuring them that the dentist is only trying to do what is best for their health.
When you establish positive thoughts about the dentist, your child will be more receptive to going and may even end up enjoying it.
Find a dentist your child is comfortable with
Another tip is to find a dentist that your child enjoys seeing. While there is certainly something to be said for doing the job correctly, a dentist should also have proper "bedside manner," especially when working with children.
If you bring your child to a dentist who is not warm or friendly with them, it is a good idea to look elsewhere for a dentist who will take the time to build a positive relationship with your child.
Whether you take your child to a pediatric dentist or a general dentist, make sure it is someone they will enjoy interacting with for years to come.
February is National Children's Dental Health Month, and at Capital Dental Group, we will be honored to care for your child's oral health and to get to know them as they grow and mature. Our general dentists take great pride in their ability to care for children throughout Bakersfield and the Kern County area.
We offer affordable dentistry to everyone and accept most dental insurance programs, including all PPO plans. For those without dental insurance, Capital Dental Group offers a Membership Club that covers exams, cleanings, and X-rays and provides a 20% discount off all other treatment for as little as $27 a month. The Membership Club is available for children as well.
We are open seven days a week and provide a wide range of services, from cleanings and exams to orthodontics, dental implants, and more, and welcome you to contact our team today at 661-861-8000.