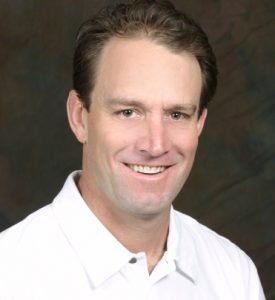 Dr. Wade Logan first began his career in dentistry after graduating from the University of the Pacific in 1997. Since then, he has achieved additional experience, including two years of orthodontic training and one year in his general practice residency. He continues to further his knowledge of dentistry with progressive orthodontic seminars at UCSF in Fresno, along with over 50 hours of continuing education each year. Dr. Logan is also a well-established member of the American Dental Association®, the California Dental Association and the Academy of General Dentistry.
As a California local and the son of an orthodontist, Dr. Logan has developed a lifelong respect for patient care. His greatest goal as a dentist is to treat people with respect and perform quality dentistry for fair and affordable prices.
In his spare time, Dr. Logan enjoys hunting, fishing and gardening with his wife, Amy, and their two children.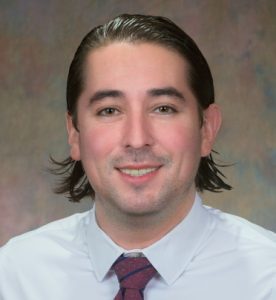 Jeffrey McCardle, DDS
Dentist
Dr. Jeff McCardle graduated from the University of the Pacific School of Dentistry in 2015, where he trained and studied advanced implantology procedures. In addition to receiving multiple hours of continuing education each year, he is also a member of the American Dental Association and the California Dental Association.
Having practiced for over five years in the area, his goal as a dentist is to continue helping patients establish and maintain excellent dental health by providing the best dental care possible. Outside of the office, Dr. McCardle enjoys spending time with his three boys and going golfing with them.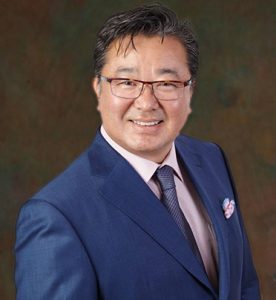 Dr. Bae is an artist at heart and he brings his love of art to the practice of dentistry. He considers himself to be an architect of smiles, who brings his vision for a patient's smile to life. No matter if he is dealing with a routine dental case or a more involved treatment, his goal is to create a healthy smile for the patient. He is meticulous in his work to ensure that his patients are satisfied with the results. Dr. Bae believes in educating and empowering his patient to help them achieve and maintain good oral health so that they can get the most out of their smiles, and wants to partner with his patients in their care.
In his spare time Dr. Bae looks forward to spending time with his wife and children. He enjoys wine tastings, golfing, fishing and painting.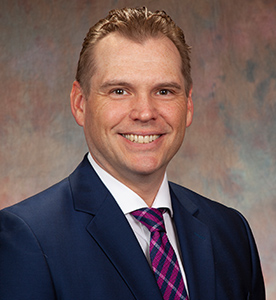 Brian J. Kennedy MS, DDS
Dentist
Dr. Kennedy received a bachelor's degree from Emory University in 2002 and Cal State University, Northridge in 2014. He graduated from Keck School of Medicine of USC in 2016 with his master's in dentistry and graduated from Herman Ostrow School of Dentistry of USC in 2020 with his Doctor of Dental Surgery. Dr. Kennedy constantly continues his education because he has a passion for it and believes continuing to grow as a clinician is paramount to his profession. He completed the Whitecap Institute Implant Pathway course and will be receiving his AGD Fellowship in the summer of 2023, which illustrates his commitment to furthering his dental knowledge. Dr. Kennedy is a member of the American Dental Association®, Academy of General Dentistry, Arizona Dental Association, California Dental Association and the Kern County Dental Association. Dr. Kennedy has been practicing dentistry for three years and his goal as a dentist is to take care of his patients to the best of his abilities. He aims to give them the best treatment and care that they deserve. He challenges himself to preserve and when needed, restore their oral conditions to their natural state.
Dr. Kennedy's wife, Erika, is currently pursuing her master's degree in clinical psychology from Pepperdine University. Recently, his family expanded as they welcomed their son, Ruairi Brady (now 6 months old). They have two dogs, Layla and Uncle Fester, who are a big part of their family. Outside of work, Dr. Kennedy enjoys hiking, camping and skiing. He is a huge outdoor enthusiast.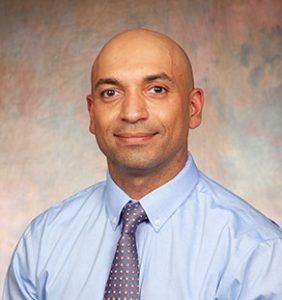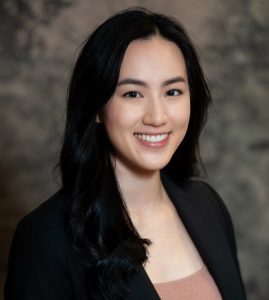 Dr. Chen attended the University of the Pacific, receiving her bachelor's in biology before continuing on to the Arthur A. Dugoni School of Dentistry and graduating in 2020. After dental school, she completed her general practice residency at the Sacramento VA Medical Center. A lifelong learner, she continues to attend weekly continuing education courses and is a member of the American Dental Association®, the California Dental Association and the Academy of General Dentistry. Dr. Chen was honored to be nominated as a Top Dentist of 2022 by the Women in Medicine.
As a dentist, Dr. Chen's goal is to provide high-quality care by creating individual treatment plans for each of her patients, based on their own unique needs. She is passionate about helping her patients overcome dental anxiety and fear! After practicing in the Bakersfield area for over two years, she is excited to join the Capital Dental Group team and help her patients the best she can.
Dr. Chen currently lives with her fiancé and two dogs, Nala and Alfred, though her family has lived in Bakersfield for the past 15 years. When she is not hard at work, she loves to run! She ran cross country in high school and is hoping to train for a half marathon in the upcoming years.
Dr. Kim attended University of California—Irvine for his undergraduate studies, and he received his dental degree from the Tufts University School of Dental Medicine in 1992. Dr. Kim is dedicated to staying up to date in the world of dentistry so he puts in 30-40 hours of continuing education every year. He has received training in advanced orthodontics, including straight wire braces and Invisalign® and ClearCorrect clear aligners, and he has also received an oral conscious sedation certificate. He is a proud member of the International Association for Orthodontics (IAO). Dr. Kim has been practicing in area for over 25 years and he is committed to dental excellence and creating healthy smiles with a gentle touch. In his free time, he enjoys golfing, hiking and traveling.