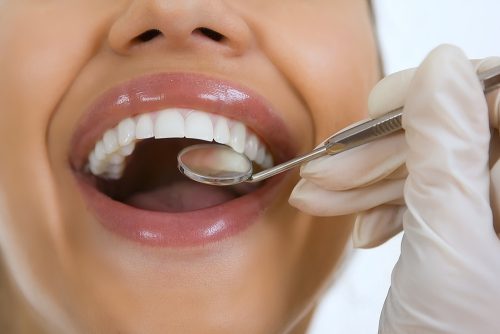 A new year often brings with it a desire to improve one's health. Many turn to a mixture of diet and exercise, but a clean bill of health is not complete without a dental checkup.
Researchers have discovered a connection between declining oral health and underlying systemic conditions. Not only can poor oral hygiene lead to cavities and gum disease, but studies have also shown that it is linked to heart disease, stroke, cancer and diabetes as well. In other words, a healthy mouth helps maintain a healthy body.
And it starts with a trip to the dentist.
Prevention is the best approach when it comes to health. Your mouth is no different. Seeing a dentist at least twice a year can help prevent dental problems before they occur and cause complications, which would require comprehensive, sometimes costly, treatment.
Making better lifestyle choices like improving your diet and quitting smoking can also do wonders for your mouth and body.
Capital Dental Group is a full-service dental office designed to meet a wide range of services for kids and adults under one roof, from general exams, orthodontics, sedation dentistry and dental emergencies to dental implants, oral surgery and full-mouth reconstruction. The 18,000 square-foot facility in southwest Bakersfield is home to five general dentists and four dental specialists and features a hygiene department, orthodontics department, specialty whitening department, in-house lab and more.
For increased convenience, Capital Dental Group is open seven days a week and accepts new patients.
Don't have dental insurance? Join the Capital Dental Group Membership Club. For as low as $27 a month, the Capital Dental Group Membership Club covers exams, cleanings and X-rays; provides a 20% discount off all other treatments; and includes a custom at-home whitening kit. The Membership Club is available for children as well.
If you're looking to make health a priority this year, make sure to see a dentist. The rest of your body will thank you for it.