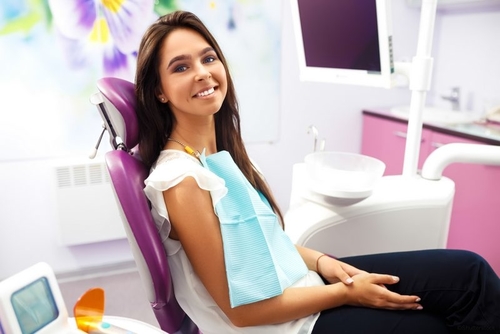 A central element to a healthy smile is to visit the dentist regularly and the key to regular visits is to find the right dentist for you. In fact, the relationship between dentist and patient plays a crucial role in maintaining good oral hygiene — just as important as brushing and flossing!
A great place to begin your search is to ask family and friends for recommendations. Patients who love their dentist will not hesitate to recommend them to others. The internet is another great resource, though sifting through the options can be a daunting task.
When it comes to navigating through the search results, consider the following:
Is the office near your home or work?
Does the office have convenient hours?
What services do they offer?
What are the reviews like?
Does the office accept your dental benefits? Do they provide options for patients who do not have benefits?
Once you've made a selection, don't hesitate to reach out. Make a list of questions to ask prior to scheduling an appointment to ensure that it is the right office for you. Evaluate the office during your visit, from staff behavior to the office's appearance (e.g., is it clean and organized?), and pay particular attention to your interactions with the dentist and their assistants. Did they make you feel comfortable? Did they answer your questions to your satisfaction? Do you see yourself coming back?
When in doubt, continue searching. You shouldn't settle when it comes to your oral health. After all, good oral health is vital to good overall health.
Capital Dental Group is a full-service dental office that provides everything from general exams and cleanings, orthodontics, cosmetic dentistry, and restorative dentistry to dental implants, oral surgery, and full-mouth reconstruction through the Center for Implant Dentistry — it's all done under one roof!
Capital Dental Group accepts most dental insurance programs and all PPO plans and offers the Capital Dental Group Membership Club for patients without dental benefits. On top of all that, the office is open seven days a week for unparalleled convenience.
But don't take our word for it. Check out the reviews patients have left online. Contact us and find out why so many patients turn to Capital Dental Group for Happy Teeth 7 Days A Week!