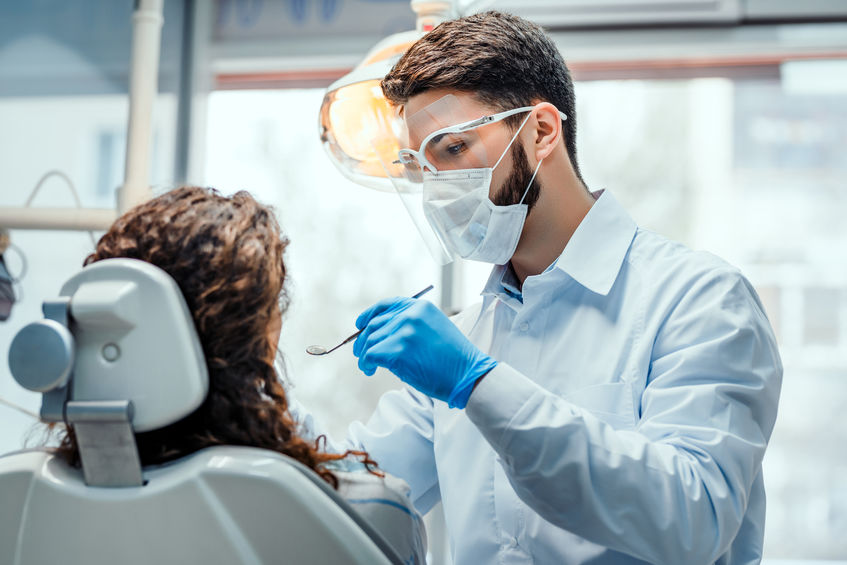 As March 6 is National Dentist's Day, it is the perfect time for a quick refresher on the different types of dentists we have available at Capital Dental Group and what they can do to support and improve your oral health.
Whether it be general dentists, implantologists, prosthodontists, periodontists, or oral surgeons, there are a wide range of dentists available at our offices that will ensure your teeth are healthy and looking their very best.
In this blog, we will discuss each of these dentists in greater detail to see which may be right for your specific dental needs.
General Dentists
General dentists can handle a wide range of dental treatments. Whether it be routine dental cleanings and exams, orthodontics, endodontics, TMJ treatment, or even sleep apnea treatment, general dentists will be able to provide you with these services for a healthy smile for years to come.
It is worth noting that while general dentists are not orthodontists, they can provide orthodontic treatment. Capital Dental Group's general dentists offer treatment for traditional braces and Invisalign. In fact, Capital Dental Group treats more Invisalign cases than any general dentist in Kern County!
Whether it be a regular checkup with X-rays or a more complex restorative procedure, you will be in good hands with a general dentist.
Dental Specialists
Dental specialists are dentists who receive extensive training in their chosen area and focus primarily on performing those specific procedures. Capital Dental Group has several dental specialists.
An implantologist is a dental expert who specializes in dental implant procedures. Dental implants are a tooth-replacement solution that look, feel, and function just like real teeth and are used in single-tooth replacement, multiple-teeth replacement, and full-mouth reconstruction. Patients can even get a new set of teeth in as little as one day with the revolutionary all-on-4 treatment concept!
A prosthodontist is a dentist who specializes in restoring missing teeth and jaw structures. Prosthodontists can restore missing teeth with dental implants or dentures.
A periodontist specializes in prevention and treatment of periodontal disease, also known as gum disease, and other conditions that affect the gums and soft tissue.
An oral surgeon plays an important role as they provide surgical dental treatments that include tooth extraction, wisdom teeth removal, jaw surgery, bone grafts, and more.
If you require a general dentist to provide you or your family member with a beautiful and healthy smile, our team at Capital Dental Group will be happy to assist with any of your needs seven days a week. If you require oral surgery or the assistance of an implantologist, prosthodontist, or periodontist, our supplemental practice, the Center for Implant Dentistry, has you covered. All services are provided under the same roof!
Whatever your dental needs may be, we invite you to contact our team today at 661-861-8000!